Evergreen – Julia Berolzheimer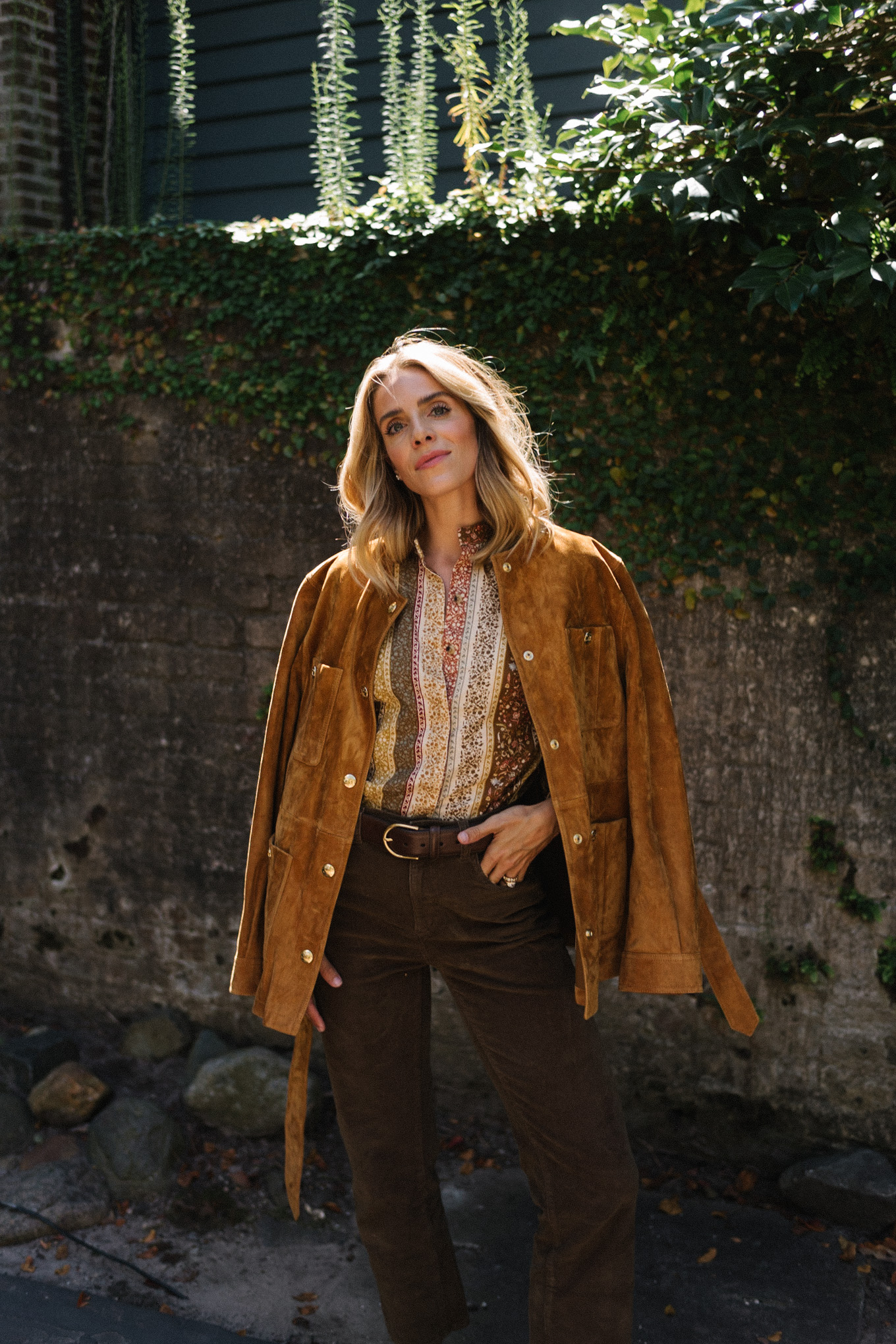 Outfit Details:
Celine Jacket (similar here, less expensive here), Parterre Top, DL1961 Pants, Doen Flats (old, similar here and here), Dior Tote
As October unfolds and the weather teeters between warm breezes and crisp chills, the landscape transforms, with leaves gracefully descending in their autumnal dance. While nature paints the world in shades of gold and red, my wardrobe finds inspiration in evergreen hues, perfectly suited for this transitional month. I've been gravitating towards timeless fall palettes, particularly deep khakis, rich forest greens and elegant emerald tones. If you, like me, are embracing this seasonal change or simply curating your autumn attire, delve below to discover our selection of the most enchanting evergreen finds for fall and beyond.